Baroda Branch of
the Western India Regional Council of
the Institute of the Chartered Accountants of India

Welcome to the
All Gujarat C.A. Conference
PROFESSION IN NEW MILLENIUM
Saturday 29th & Sunday 30th of July 2000
Venue : C.C.Mehta Auditorium (Fully Airconditioned)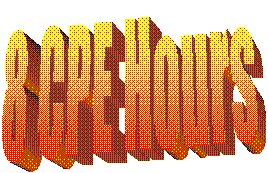 Chief Guests
Inaugural Function - Hon.Union Minister of State for Heavy Industries and Public Sector Enterprises
Dr.Vallabhbhai Kathiria
Valedictory Function - Hon. chairman cbdt
Shri balasubramanium*
Guests of Honour
Valedictory Function - Hon. Minister for labour wekfare and civil defence Government of Gujarat
Shri bhupendra lakhawala
For the third time in ten years Managing Committee of Baroda Branch is taking up the challenge of continuing education at higher levels for members through the medium of All Gujarat Conference. One of its kind, this conference has got some of the best names in the profession as chairmen, repportuers & paperwriters.
This website will facitlitate your participation. You can get more information which is uptodate from this site on all aspects of the conference.
The Branch has already tied up with some of the leading hotels to provide best available accomodation to the participants and delegates attending this conference from outside of Vadodara. The members of the Baroda Branch has also decided to extend a warm welcome to all those who would prefer home hospitality. We have also setup a steering committee for the purpose of co-ordination throughout Gujarat. It would be a great pleasure to have all the chartered accountants from Gujarat in one place and to be a proud host of this conference.
For more details click the links below and for registration simply download and fill in the form or you could simply Submit Registration details online. Registration is confirmed in terms of hotel bookings etc. only on receipt of cheque/DD.
Click links given below for more details on various aspects of Accomodation, About Conference, or for details regarding how to contact Managing Committee etc.
*confirmation awaited.
Contact us at
Mayur Swadia
Conference Co-ordinator,
All Gujarat C.A. Conference
2-B Ramkrishna Chambers, Productivity Road, Vadodara 390 007
Phone 351151 Fax 363450 Email: allgujaratconf@hotmail.com
Insititute of Chartered Accountants of India
Western India Regional Council
CB